This week The Abbey (one of our favorite local coffee houses) had their floors replaced. They needed a temporary mobil coffee bar for the few days that the cafe would be a construction zone so they rented our Spro-Kart.
They debuted our newly refurbished Elektra Maxi 2 group espresso machine. We had the panels painted a bold glossy orange, gave it a thorough rehab and... guess what? It makes great espresso!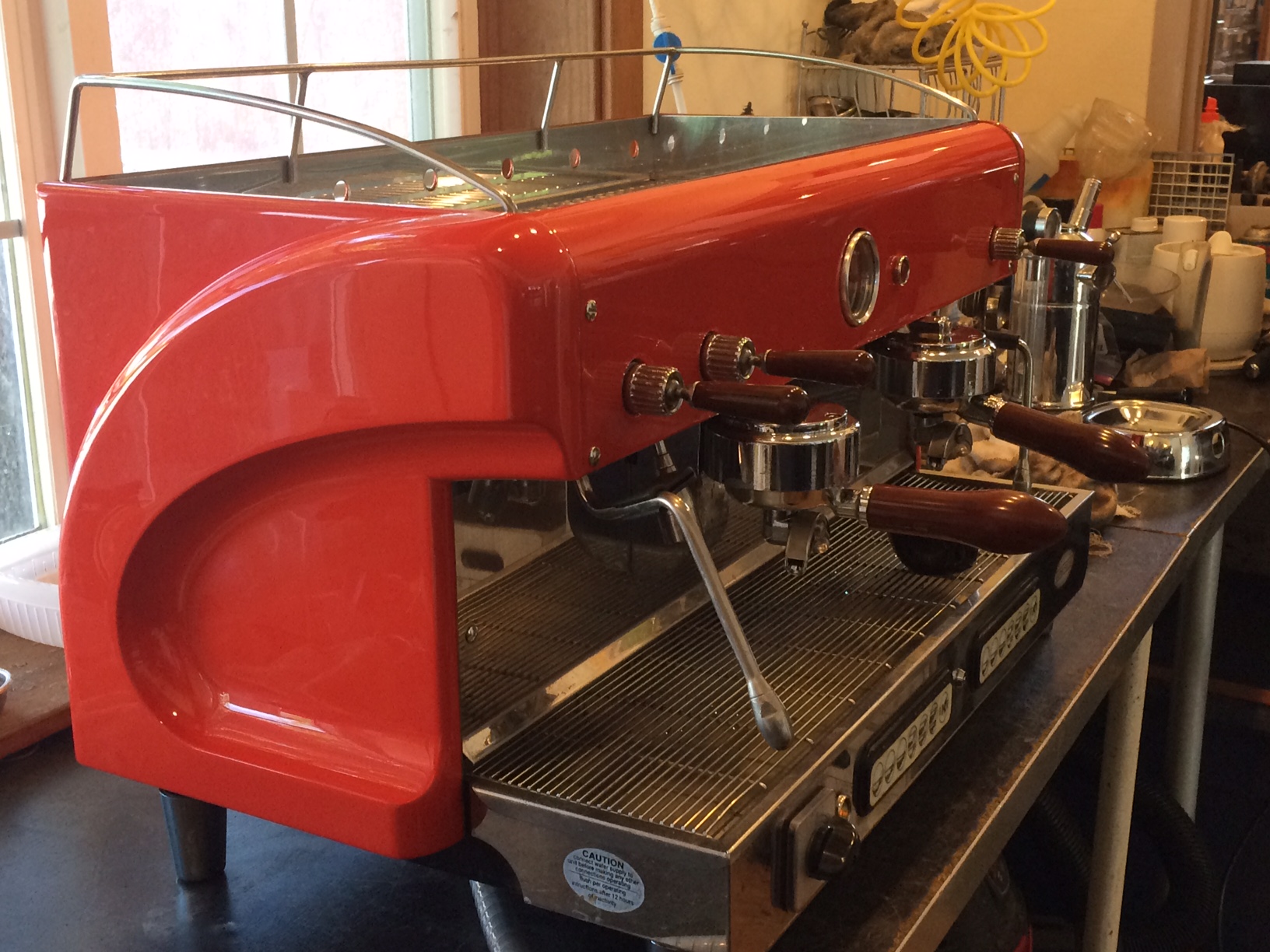 We set up in the parking lot with a few tables occupying some parking spots.
This is just the sort of thing we thought of when we put the cart together.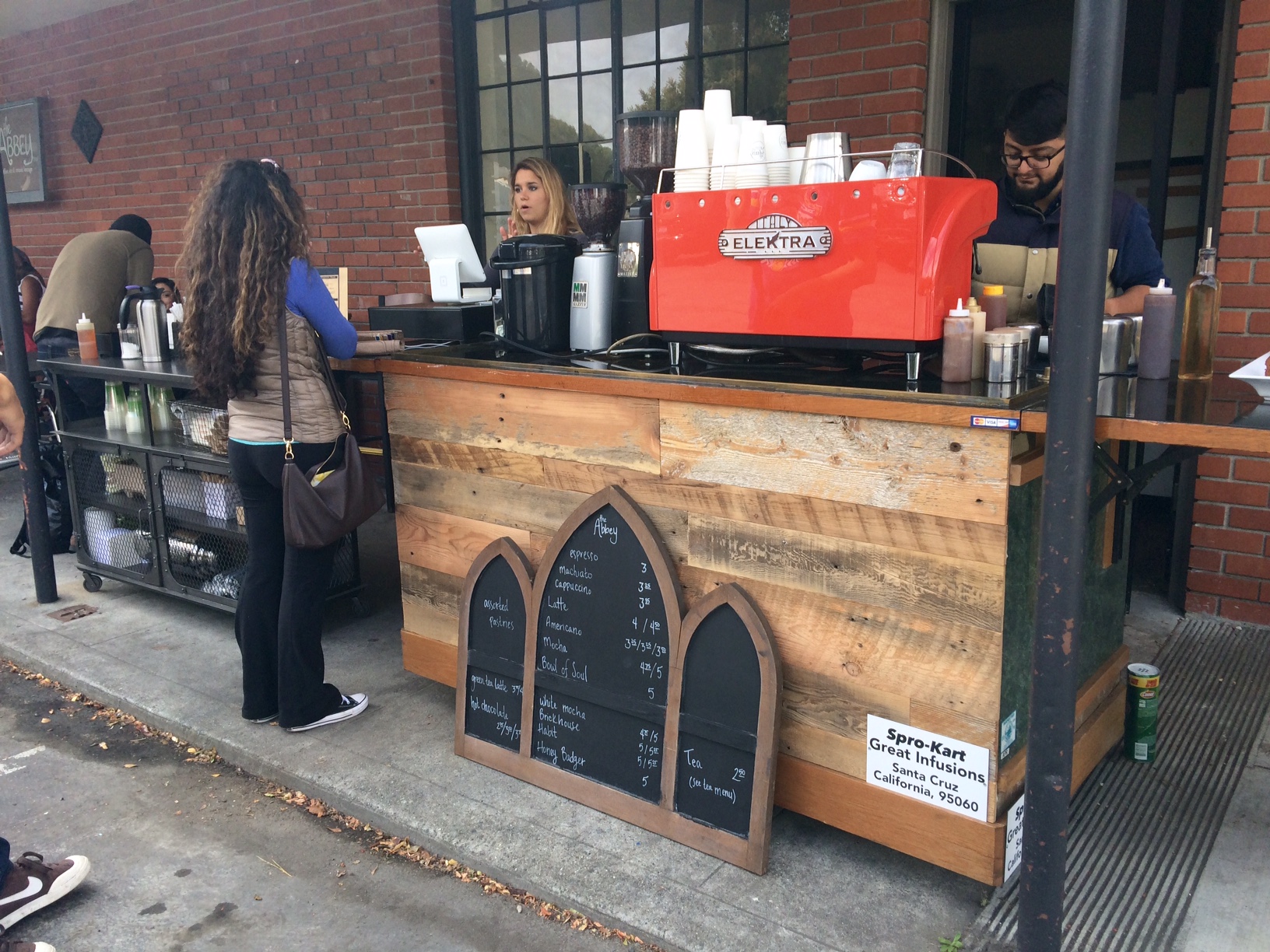 In case you are unfamiliar with them, The Abbey is a great coffee bar in Santa Cruz operated by Vintage Faith Church at 350 Mission St, Santa Cruz CA. They serve Chromatic Coffee and lots of tasty treats - many house made. The Abbey stands apart for its ample space and comfortable furnishings. They host music, open mic nights and readings. I recommend it heartily!