Posted by Sebastian Little on Nov 13th 2019
We rarely have this many options for used equipment around here.
Two Olympia La Cremina Lever machines (early 1980's). We have a brown and a red model. Both are in great shape - restored by a lever loving hobbyist. $800-$1000 (BOTH SOLD)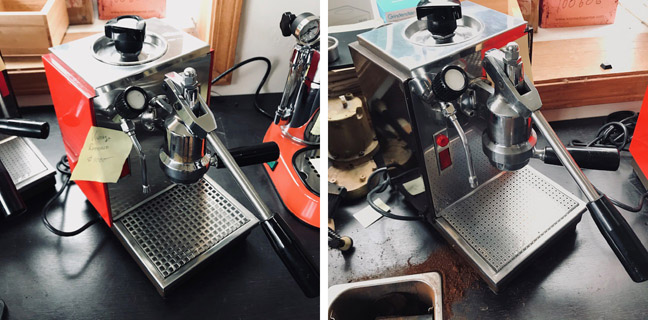 We have this sweet modern Simonelli Musica for sale - good shape, auto dosing, NSF approved. $1000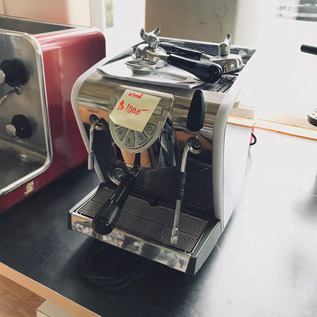 This Gaggia Compacta Lever is a single group lever machine for commercial use (but would be awesome for any home too). Mechanical restoration complete. $3400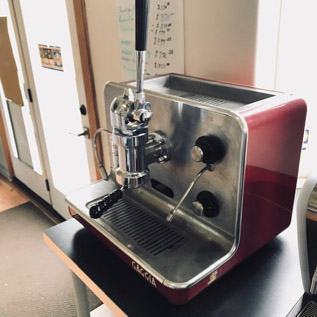 This Pavoni Pro is only $600 and is a great deal. It's pre-millenium but in perfect shape - base painted in original orange.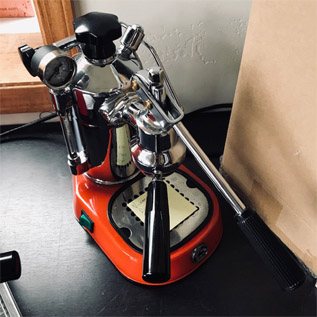 Bregant Coffe Mill - small duty commercial espresso grinder. $150 (SOLD)